An Ode to My Fellow Colleagues Taking Care of Children with Disabilities during COVID-19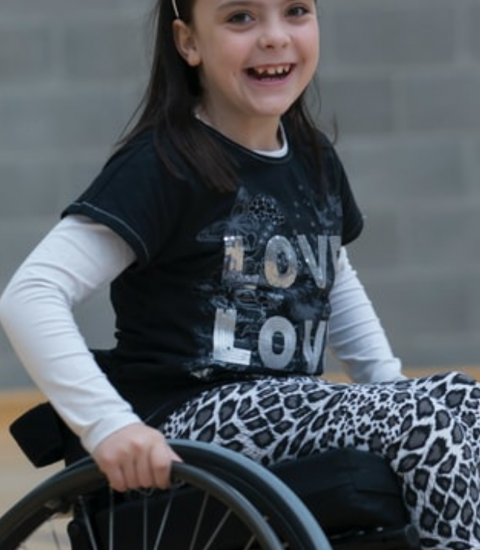 5 April 2021
5 April 2021 – Matthew J. McLaughlin, MD, MS, Children's Mercy, acknowledges the important role that pediatric physicians, APRNs, nurses, and other medical providers have played in the lives of children with disabilities during these times of increased social isolation due to the COVID-19 pandemic.
In a world that seems to be very egocentric and isolated lately due to COVID-19, I have come to reflect on the role pediatric physicians, APRNs, nurses, and other medical providers have played in the lives of children with disabilities. In times of increased social isolation, pediatric-aged patients still have traumatic brain injuries, still need rehabilitation after brain tumors, and still are born with diagnoses requiring our care. And patients still had intrathecal baclofen pump issues at 2 AM (see photo: I had to document that my car was the only car in our parking lot after coming out of the ED that night).
Many of us have tried to continue to provide as near the same level of care as we have historically, all while hoping we do not contract COVID-19 ourselves or bring it to families and loved ones.
In a football crazed area of the country, parents protested to open schools so their children could resume sports this past Fall. Parents lamented the lack of summer showcase travel baseball teams who were sure their children were going to get a college scholarship out of the deal. Choir performances and musicals were cancelled while parents realized that teaching calculus to their 11th grader was much harder than their 9-5. Families explained quarantining together after acquiring COVID-19 like they had a death sentence.
But I'll forever maintain that children with disabilities seemed to suffer to a greater extent than many other children did this past year. Therapies were cancelled, spasticity treatments delayed, families become more hypervigilant about respiratory problems. Potential long-term complications developed as a result of access to care. Despite most hospitals opening and operating again at full capacity, I feel like we are still recovering from COVID-19-related decreases in function in many of our patients.
I am trained as a Pediatric Rehabilitation Medicine (PRM) physician. In my specialty we're sometimes just referred to incorrectly as PMNR, psychiatry, and some of us have even been referred to as the "Chief of Radicalization." Perhaps it is a branding problem that many cannot figure out what to call us, but if we're being branded as radicals by helping children with disabilities, then I don't think it's a problem to be branded that way at all.
A recent study looking at the relative loss of income for pediatric subspecialists identified only three pediatric subspecialties (cardiology, critical care, and neonatology) as having higher earning potential than general pediatrics.1 Every. Other. Specialty. Earned. Less. Although PRM was not listed for comparison purposes, pediatric neurologists earned approximately $750,000 less over the course of a career than a general pediatrician. I applaud efforts by some in our field to encourage for more equal and increased compensation for pediatric subspecialists.
Still, despite all of these challenges, each time I interview a candidate for our fellowship at Children's Mercy, I have to smile because I know that there is someone who is giving up financial resources to be radical like me, and it continues to inspire me. So, to those of you taking care of children with disabilities who haven't heard it much lately, "Thank you. I appreciate what you do. You are valuable. I respect your efforts. I am happy to stand next to you."
 
References:
1.  Catanaccio E, Rochlin J, Simon H. Differences for lifetime earning potential for pediatric subspecialists. Pediatrics. Apr 2021: 147(4). DOI: 10.1542/peds.2020-027771.