Call for Papers: Special Issue on Exercise for Individuals with Disabilities and Medical Complexity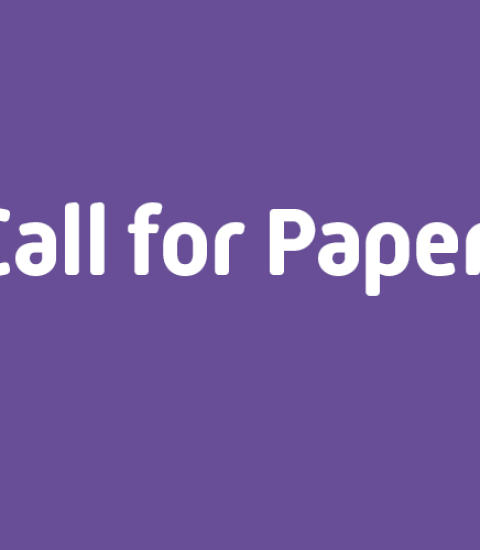 16 May 2023
Call for Papers: Special Issue on Exercise for Individuals with Disabilities and Medical Complexity
Submission Deadline: November 15, 2023
 
Guest edited by:
Daniel K. Halvorsen VII, MS, PhD, University of Minnesota
Deborah E. Thorpe, PT, PhD, University of North Carolina at Chapel Hill
Mary Dubon, MD, Boston Children's Hospital
Jonathan Castillo, MD, MPH, Texas Children's Hospital
About the issue:
We are seeking submissions on exercise for individuals with disabilities and medical complexity across the lifespan. We are interested in research articles and other submission types from international perspectives reporting on the application of exercise and physical activity as treatment modalities for patients to improve acute and chronic disease, overall health, and longevity. Papers focusing on exercise medicine, physical therapy, fitness, exercise science, and physiology or perspectives on these will be considered. Submissions are due by November 15, 2023.
JPRM is abstracted/indexed in:
Academic Source Complete, Cabell's Directory, CINAHL, Embase, Google Scholar, Index Copernicus, Index Medicus, MEDLINE, PubMed, PubMed Central, Scopus, Ulrich's Periodicals Directory, and Web of Science: Emerging Sources Citation Index. 
About JPRM:
JPRM is an international journal. Our aim is to include a wide range of experts who care for children, adolescents, and adults with complex medical issues. We encourage an interdisciplinary and collaborative approach in our publications to parallel the experience of teamwork in both the clinical and research settings. All manuscripts are blinded and peer-reviewed by at least two content expert reviewers. Statistical analysis will be reviewed by biostatisticians. All manuscripts that are submitted and accepted in 2023 or later will be fully Open Access, which means that they are freely available to any online reader worldwide! Open Access licensing fees apply after acceptance.
For your convenience, JPRM's instructions to authors can be found here: https://jpedrehabmed.com/author-guidelines. If you have any questions, we can be contacted at the emails listed below.
Contact:
Elaine L. Pico, MD, FAAP, FAAPM & R, Editor-in-Chief, Journal of Pediatric Rehabilitation Medicine, UCSF
Benioff Children's Hospital Oakland
jprmeic@gmail.com
Sara Tinsley, Managing Editor, Journal of Pediatric Rehabilitation Medicine
jprmst@gmail.com